Meet us there - digitally
In the last decade, Podim has evolved into the most influential start-up & tech event in the Alps-Adriatic and Western Balkans regions, where 1,000 start-ups & scale-ups, investors, corporates, and other start-up ecosystem stakeholders gather.
Due to the current SARS-CoV-2 virus it is impossible for Podim to take place in-person. Thus, the organisation had to adopt. Podim is moving forward by switching to digital.
Thanks to innovative technology of the Hopin platform Podium is able to keep all the elements of our event experience in one place. They have chosen the Hopin as the virtual venue, where you will find streams of Podim keynotes, panels, meetups, topic deep dives, virtual expo with start-ups and partners, demo day, and, last but not least, virtual networking cocktail.
Efficient online dealmaking among top selected start-ups & scale-ups, investors, and top executives will be enabled through dedicated Podim Deal Room software even two weeks prior the event based on nicely curated start-ups & scale-ups catalogue.While taking out the physical ingredients, they put in countless new ones by moving Podim into another dimension, bringing to life Podim Digital Experience – Podim DX.
Get your tickets and find all information at: podim.org/podim-digital-experience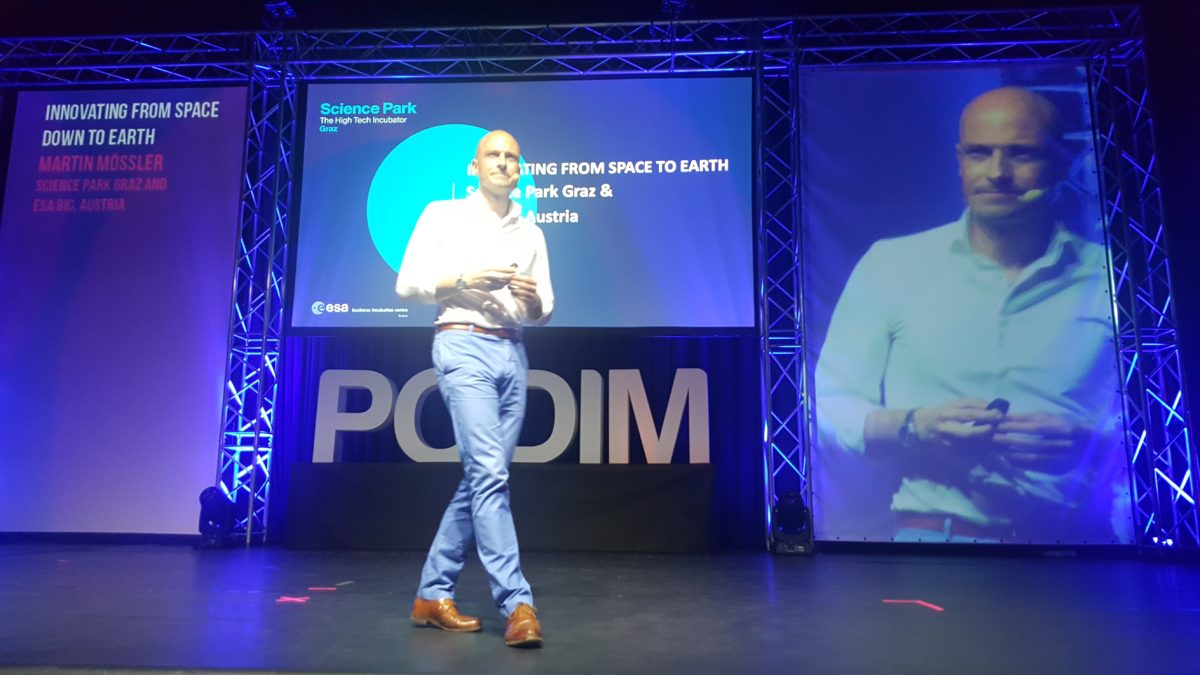 About PODIM
Podim is a nonprofit platform founded in 1980 to change attitudes towards innovation. Based in Slovenia, Podim has evolved into the most influential startup & tech event in the CEE region, where innovation meets business opportunities and capital, as well as knowledge and experience. It is a key regional platform for enabling learning and networking in the most valuable and time-efficient way. Podim aims at equipping founders and innovators with the right tools to solve the most meaningful challenges of the society.